T-SHIRT + PRINT EDITION
Morena!
If you haven't downloaded/read the new issue of ESSENTIAL SERVICES ZINE, is there a better time to catch up than a quiet Sunday? As always, download for free here.
But if you are leaving your house (and you're in Auckland), there are print copies available down at Britomart. This is what it looks like to read it on a sunny day in Takutai Square: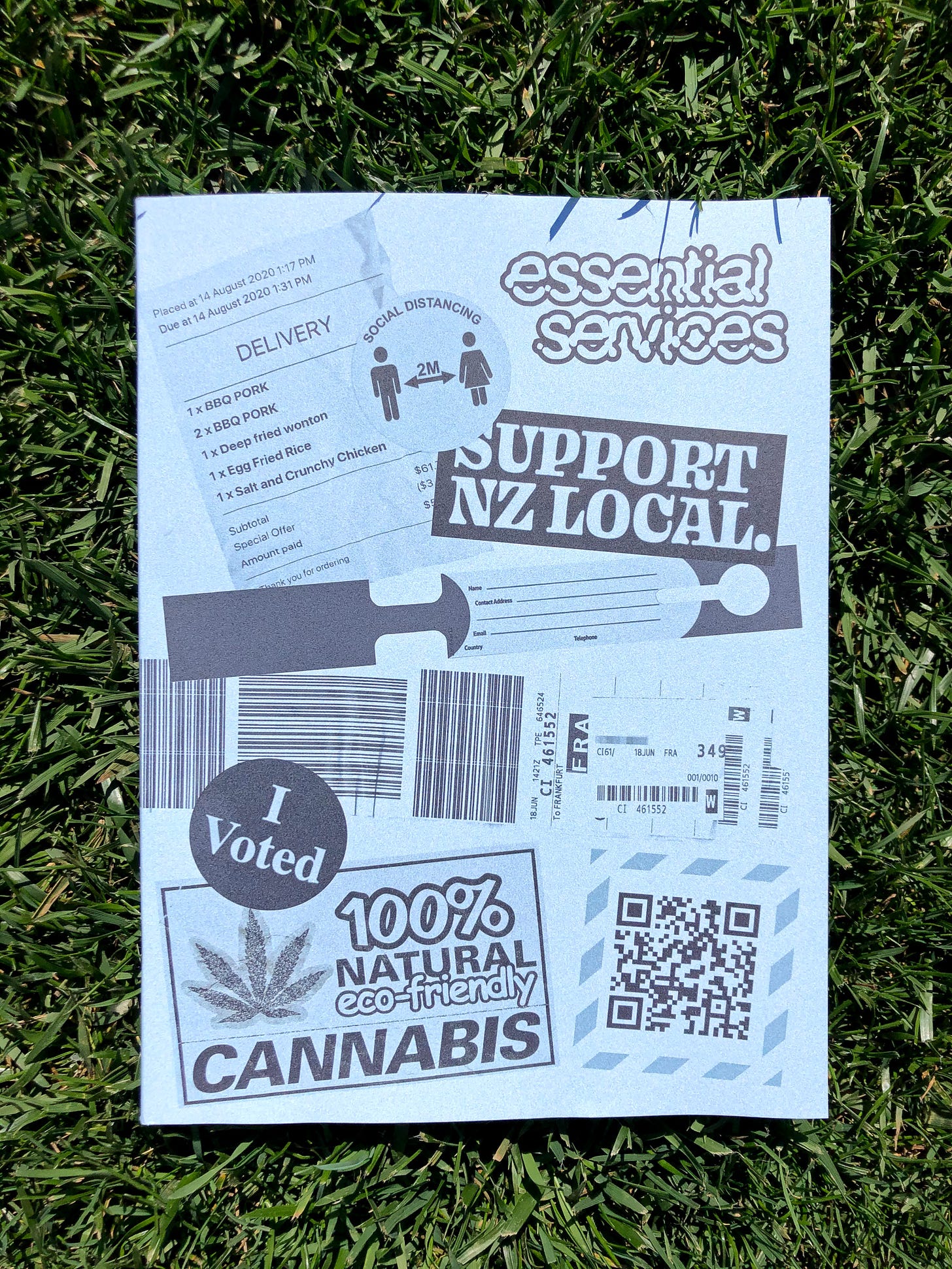 And, while I have you, if you want an ESSENTIAL SERVICES t-shirt, this is your last chance. Pre-orders close Monday morning at 8.59 am. They're $45 and all profit goes to a food bank. More info here. And this is what they look like: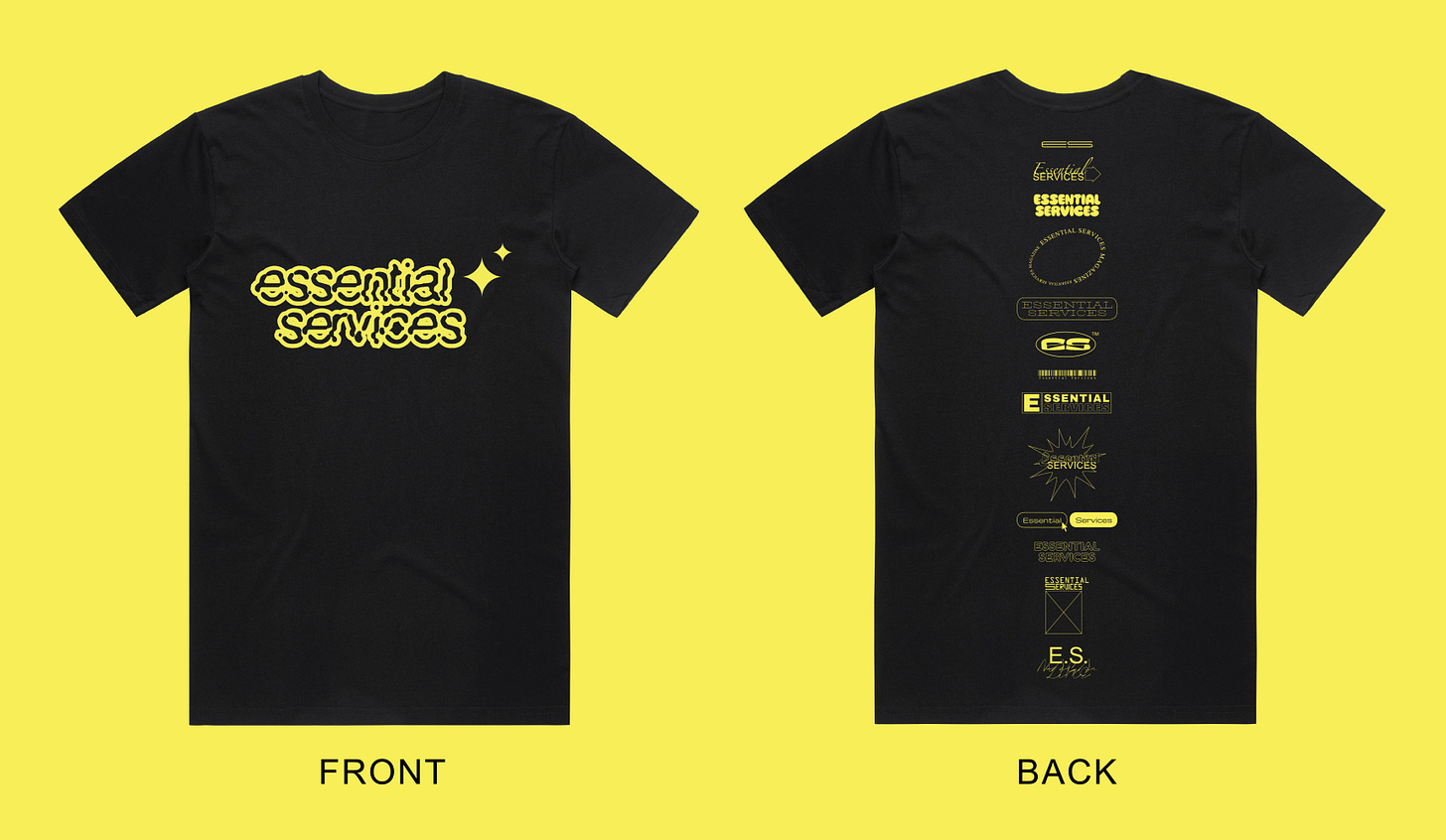 Hope you're having a good weekend!
Talk soon,
Henry
ESSENTIAL SERVICES ZINE