ISSUE #2 OUT NOW
New issue! Merch!
Dear patient subscribers,
I am overexcited to announce the release of ESSENTIAL SERVICES ZINE #2, out now at essentialserviceszine.com and in print later today (Tuesday) around Britomart. Thank you to Britomart Group and Creative New Zealand for the support!
This is what the cover looks like: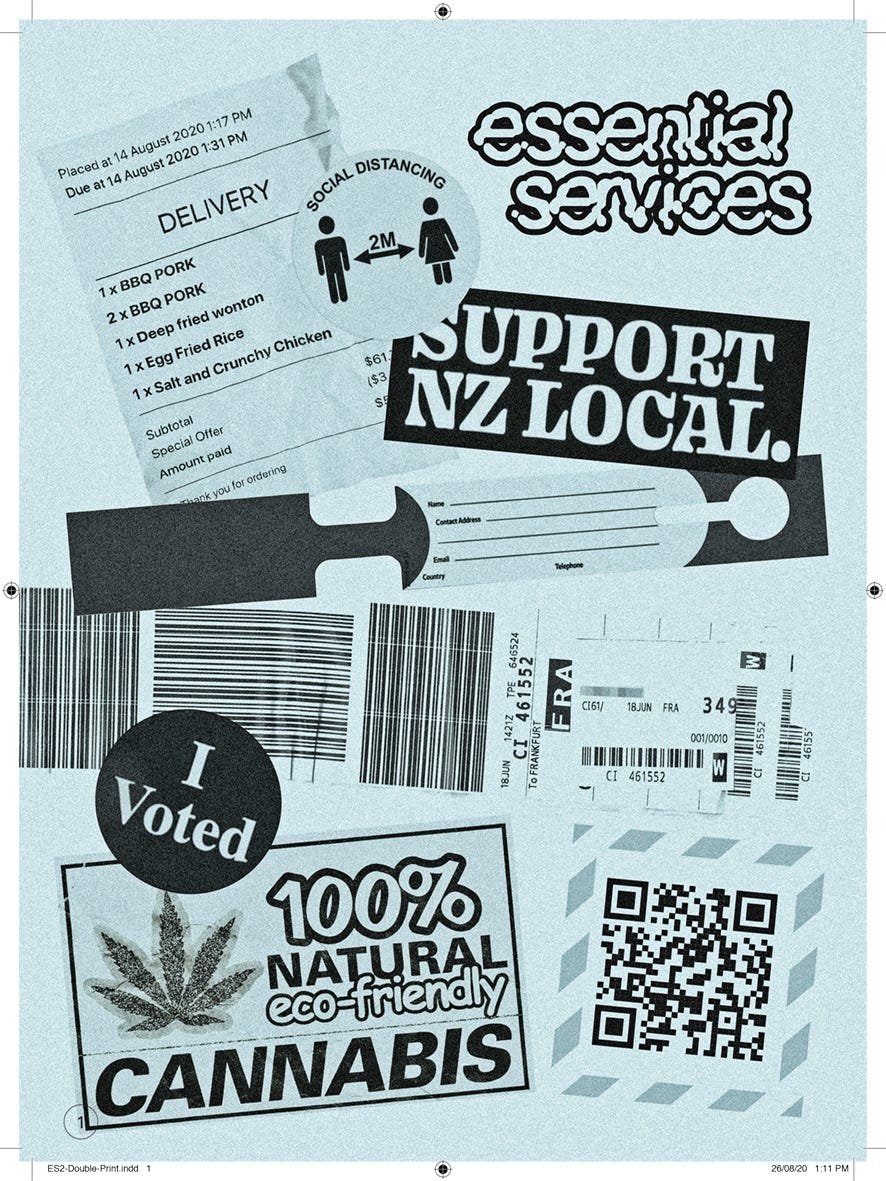 Also released today is ESSENTIAL SERVICES OBJECT #01, a t-shirt which you can buy here. To avoid waste, this item is only available in a one-off pre-sale until 8:59 am Monday 6 September 2020. All proceeds after costs will be donated to Nga Whare Waatea Marae Foodbank.
This is what the t-shirt looks like: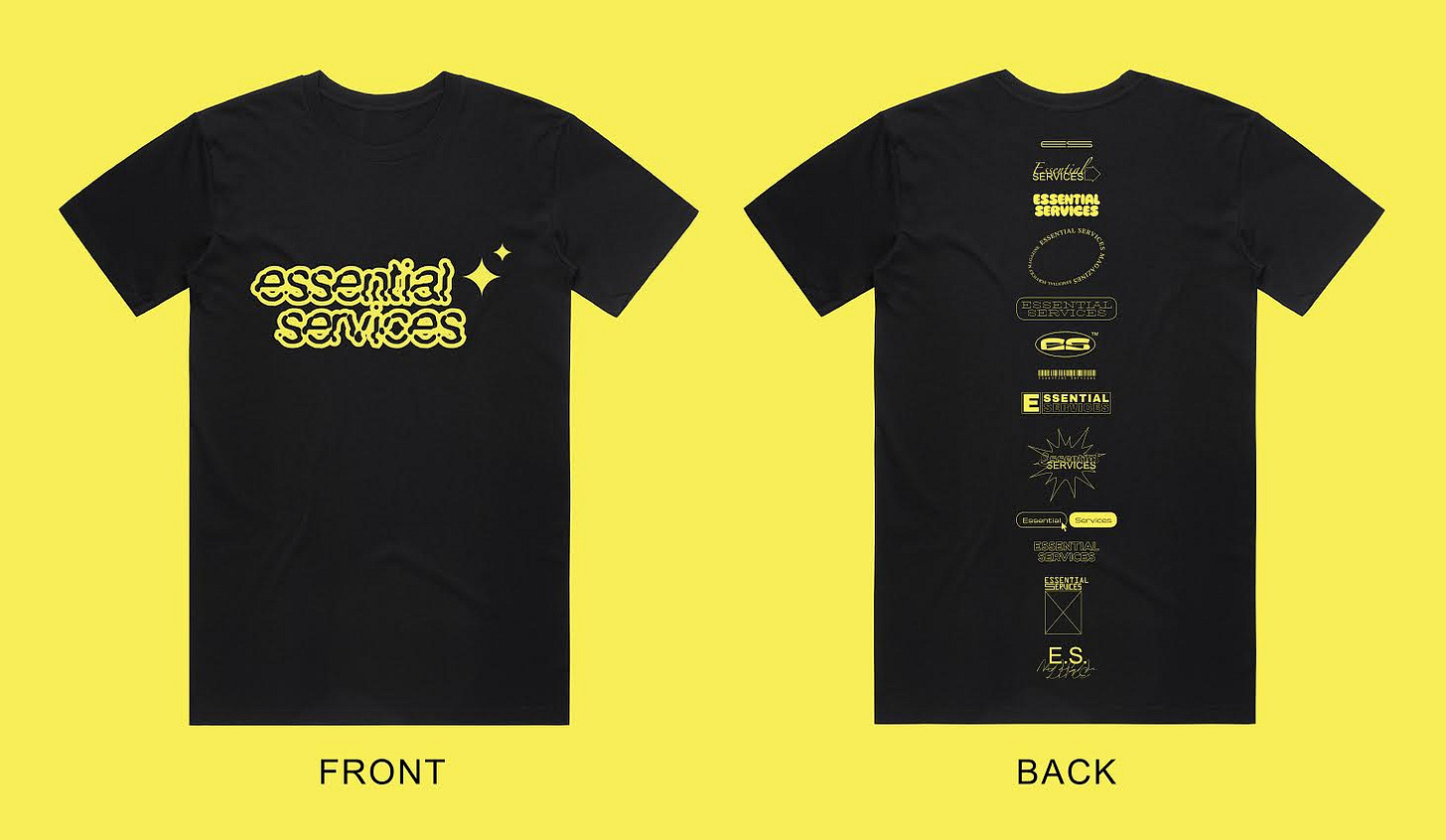 Thanks!
Henry
www.essentialserviceszine.com